Omotanwa Mi International Ltd is a highly ranked and very influential natural skincare brand in Africa, with up to date techniques and cosmeceutical products that have medicinal purposes, which are beneficial for a vibrant healthy skin.
Omotanwa Mi International provides facials, full-body treatments, head and neck massage, etc using organically sourced ingredients extracted from nature's most
pharmaceutical herbs, plants and flowers located in the home of organics, Africa.
In addition to working with clients, Omotanwa Mi creates daily skin care routine products based on skin analysis and consultation to help clients understand which skin care products will work best for them, we create beauty products that are in SPArational, natural, innovative and absolutely available through independent retailers, distributors, spas, online listing platorms and also end users. We also
provide skin care treatment, ranging from peels, masks, or scrubs, to remove dead ord ry skin.
Omotanwa Mi International started out in 2010, with offices in the ancient city of
Ibadan, with distributors across Countries and continents like Africa, Europe,
Canada, America, London, Belgium, Liberia and other parts of the world. Under the
leadership of the CEO,  Oluwatoyin Sherifat Lawal, a Certified and award winning Aesthician and Skin care Specialist
In this interview with Oyinlola Sale,  Oluwatoyin Sherifat Lawal reveals to us the story behind her skin care line "Omotanwa Mi"
Tell us the story behind the name of your skin care line "Omotanwa Mi" ?
The name "Omotanwa Mi" means "The Sort Out Child" in Yoruba dialect.. a name given to me by my mum & fondly called me by her.. the name came into existence as a pet name from being an only child of my mother and later metamorphosed into everything I mean to her and that's how the name came to stay & lived with me ever since my birth till date.. Making it my business name brings its meaning to significant relevance as my products are out of the regular and brings first time users in an accelerating demand for more. So literally "Omotanwa Mi" is more than a brand.. It's an experience & a lifestyle.
As an expert in the cosmetics industry, can you elaborate on the hidden opportunities in the industry?
The cosmetics industry is more vast than alot of people know.. At this point I will say we are only still scratching the surface in an industry that is so rich and about to take over the world in generating very high income amongst lots of African ladies and both gender in the next 10 years as people are becoming more enlightened and concerned about their skin's health.
The cosmetics industry is transforming from the chemical dependent to organic based and that brings us to the unlimited availability of nature's compounds which will only take good research and time to unravel their usefulness. I just finished a research on lanolin oil which I have infused into some of our oil based products which will make us the first African based brand to do so, it's a break through science and a very healthy, rich and scarce oil extracted from sheep's wool. Omotanwa Mi is an evolving brand of impossibilities.
Is the cosmetics Industry capital intensive to start up?
Although the market is saturated with a lot of quick fix and half baked cosmetologist.. But like any other businesses that requires laboratory and at least a production unit with like 5 to 10 products, it is very much capital intensive as cosmetics business of average standard involves product development, the business structure, and marketing which cost money.
Since you have been running Omotanwa mi, what are some of the challenges you have faced so far?
There are several challenges in the cosmetics & Skincare production industry ranging from high import and export of raw materials and products. The beauty products have now been tagged as a non-essential items, causing supply freezes and check in various countries, limiting distribution channels to keep our operations afloat.
Quality control and regulations of fake products that is all over the market, killing the business and endangering the health of consumers of the products.
The outbreak of COVID-19 and the subsequent social distances and lockdown measures imposed by governments have significantly impacted the industry by hampering export and import aspect, and the consumption of beauty products has dramatically declined.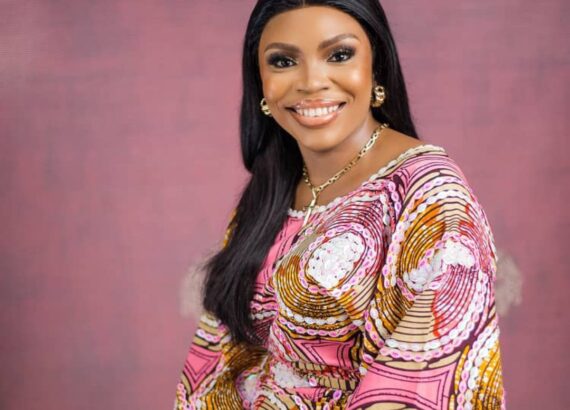 Compare and Contrast the cosmetics industry now and when you started?
So much has changed and the barriers to entry have been lowered, the standard have been compromised as there are now so many unqualified persons plying the trade. Cost of items has trippled and the market is saturated with fake products.
No more quality control and young untrained  entrepreneurs have now infiltrated the industry and cutting corners to satisfy a group of "make me white" consumers who care less or are ignorant of the negative effect of such products on their skin in the future.
So basically it was a whole lot better, profitable when I started the trade than what we have now.
So why should I use Omotanwa Mi products for my skin?
We are unique, we are safe and we are pure organic based Skincare line. All our products are carefully crafted from the best natural ingredients, time-tested, proven recipes and that all our products meet the highest international standards.
Do you have any plans to expand the Omotanwa Mi brand in the nearest future? We have continued to set out planned strategy in becoming one of the world's most influential natural skincare companies, to continually expand our horizons and provide healthy skin care products and services that promote the overall wellbeing of everyone and become a house hold name and available at every stores worldwide.