Olutosin founded Star of Hope Transformation Centre and Tosin turns trash to treasure, after her training as one of the Voices of our Future Correspondents on World Pulse in 2011, but it was formally registered in 2013.
With such an empowerment opportunity on Worldpulse , she knew that there is no going back in sacrificing whatever it takes to liberate women and children from the shackles of oppression, irrespective of race, creed, tongue or geographical area, as long as we are human beings.

SHTC works in four thematic areas, which are: Child Sexual Abuse, prevention, response and treatment, Gender Based Violence, Empowerment on Street Skills and the Centre operates both online and offline resources which provides valuable materials on the highlighted subjects.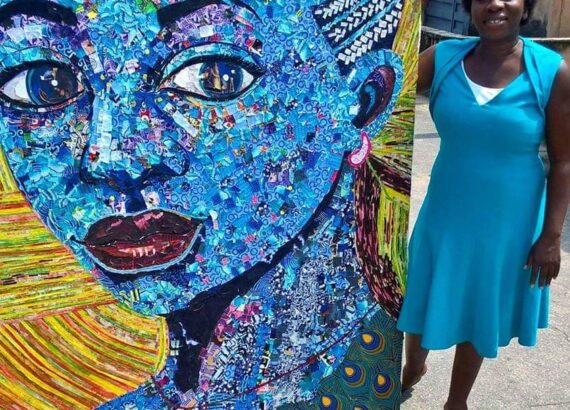 She is the founder of Tosin turns trash to treasure, a business venture that creates beautiful products out of trash. Proceeds from TTTTT supports the works of Star of hope Transformation centre.
She also started the Otun Food bank in ibasa riverside communities in 2017. Where women can access free foodstuffs every Sunday.
Olutosin believes in equality of women and men also that every adult in the community is responsible for the protection of children, therefore everyone must be empowered on prevention of violence, in all forms.
She attended university of Lagos between 1992 to 2001 where she studied English language both first and second degrees.
She also attended Visthar in Bangalore in 2010,
Institute of Transformation in Cape town in 2011
kanthari institute of social entrepreneurs in 2013
She was an Aspen scholar in 2014
She attended SE forum in Sweden in 2016 and 2017
She was a DW media fellow in Germany in 2018
Olutosin is a Worldpulse Board member since 2014.
She lives in Colleen centre in ibasa with her cows, goats, turkeys, rams and sheep.
Follow on Instagram @womenconnectng
Follow on twitter @WomenconnectNig
Follow and like Facebook Page womenconnectwithoyinlolasale
Don't Forget to Subscribe to our YouTube Page, Women Connect Nigeria