Women Connect
If you want something said, ask a man but if you want something done, ask a woman. There is no tool for development than empowerment of women.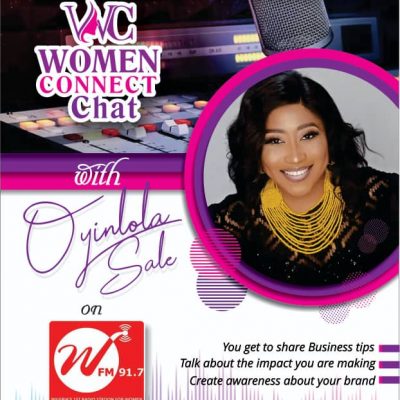 Welcome To WOMEN CONNECT
We believe in the power of Women as related to impacting and making a difference per time. All over the world, women are the frontiers but taken behind the scene of the happenings. It is within our terrain and capacity that we have setup WOMEN CONNECT alongside our PROGRAMS as we celebrate women that are making a difference in their various world of expertise.
Get To Connect and Network With Us
Our Objectives
Our Latest Blog Contents
Ramat Alli-Balogun Yusuf is a woman of many talents and accomplishments. With a background in
Emerald Bliz Foods is a food processing, packaging and distribution outfit that help busy people
RIKOLLA AID FOUNDATION Invites you to the ninth edition of her FREE biannual medical check
Our Network Is Stronger Every Minute