It was a day of Glitz and Glam as the Rotary Club of Victoria Garden City installed the 24th President, Rotarian Adeyemi Fakayejo, ESQ.
Top Government officials  and Traditional rulers graced the event to honour the New President of  Rotary Club of VGC.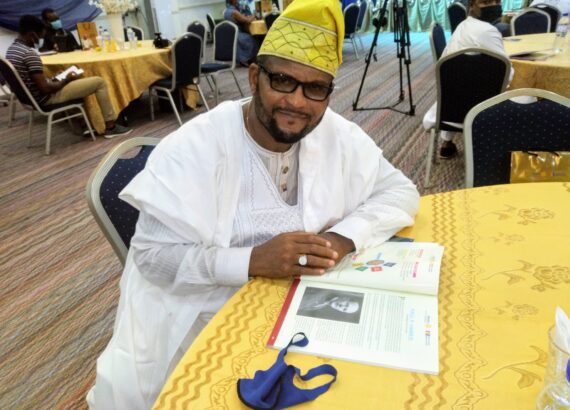 Rotarian Adeyemi Fakayejo was thrilled to see the support he got on his Installation as the 24th President of Rotary Club of VGC.  Fakayejo said he knew he will be president by December  2018, He also went on to say it's  the club that noninated him and that he has gone half way already but he still intends to execute more projects in the remaining months. Some of the projects he will be embarking on is Donation to Mother and Child Maternity Center Badore, Career Talk for Primary Schools Pupils, Seminar on Gender Violence and Abuse, Donation of Dictonaries to Students in Ajah Community and more.
The Chairman of the Occasion, Mr Lekan Ogunbawo, MD of Plus TV Africa says he has known Rotarian Adeyemi Fakayejo for 4 decades now, so he is not surprised that he became the President of Rotary Club of VGC.
Some of the Attendees of the Event, spoke on what they expect from Rotarian Adeyemi Fakayejo as the New President of Rotary Club of VGC.
Rotarian Tunde Olaleye of Rotary Club of VGC is a President Nominee 2022-2023 and he said that Each President comes with their own project based on their background, passion and experience.  He also Praised the project of Rotarian Adeyemi Fakayejo that they are Unique.
Another Rotarian that spoke well about Rotarian Adeyemi Fakayejo is Assistant Governor Victoria Kuteyi – Ogundemuren. She said the president Commenced Work on the 1st of July, 2020 and that the President has done a lot so far.
Some Rotarians came from Outside Lagos to witness the Grand Occasion and one of them is Rotarian Segun Tijani, Past Governor / Past President of Rotary Club in Akwa Ibom State and he believes the President is up to the task.
Rotarian  Motunrayo  Adeleye, Member of Rotary Club Abeokuta said we have seen much of the tip of the Iceberg, because it started around july last year because of Covid and that is why they are just having the Installation ceremony. She also said between July and Now, they have seen a bit of what the President has done and she doesn't expect anything less.