NOW, TELL US ABOUT YOUR JOURNEY INTO THE JEWELLERY BUSINESS?
My name is Bisola Abike Balogun-Adeniyi. I am the CEO of 3dees Gems & Jewellery. I started buying and selling in 1987, after graduating I just knew I wanted to be my own boss; I started in fashion, travelling to Spain and Italy to buy footwear and jewellery to sell to my friends in England. My focus on jewellery was by pure chance; I was always the creative type and since I was young I had enjoyed making dresses from patterns, cross stitching, arts & crafts amongst other things. I did all this by following a step by step instructions from a magazine or book…….I would look at an article and say to myself…… "I can do that!" and I did.
In 2000, out of boredom, I was reading a beading magazine with instructions on how to make a certain piece of jewellery and again I said to myself ….."I can do that", and again I did! With a few hits & misses, I mastered the art of jewellery making (yes! I was self-taught) and hence the birth of 'Jewellery by Abike'. I started my jewellery business by being a jewellery designer and beader using precious stones and metal. I would use gold or sterling silver beads and crystals to make my jewellery; I was therefore tied to a certain high end niche. I was well known in the UK for my handmade jewellery and they cost from £200 upwards.
The birth of 3dees Gems came in 2015, I became a retailer of high end quality jewellery like Brazilian Jewellery, genuine crystals and cubic zirconia because I wanted to appeal to all market. My belief was that it shouldn't cost an arm and a leg to look good. So I started sourcing for good quality jewellery at affordable prices.
WHAT INSPIRES YOUR CREATIVITY?
What inspires my creativity is that it just has to be fun. I approach everything with abundant amount of 'joie de vivre'. If it's not fun, it's simply not worth doing.
SO AS A BUSY WOMAN, WITH A LOT OF RESPONSIBILITIES, HOW DO YOU START YOUR DAY?
As a Muslim, I'm up at the crack of dawn to say my prayers and go out for a 30 min walk in my estate (most days) My day starts at 9am, and I dive in to business as I am a serial entrepreneur. (lol) Apart from selling jewellery, I am also the founder of a business group called The Emporium Hub so there is a lot of networking to be done as well as selling.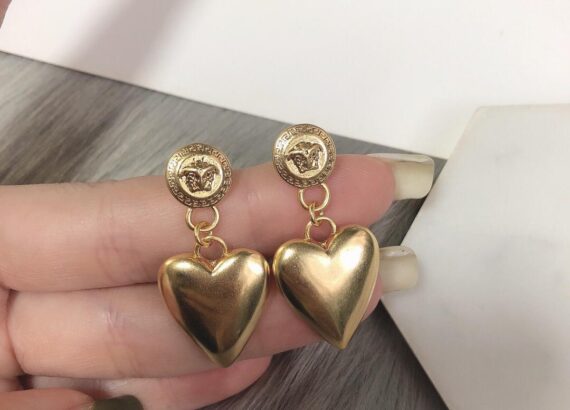 WHAT WERE SOME OF YOUR BIGGEST FEARS WHEN YOU STARTED THIS BUSINESS?
My biggest fear was how I get good quality jewellery I could vouch for. Merchandise I could stand by and put my business name to it. Because I was no longer dealing with Italian gold, how do I find pieces next to the real thing because getting a customer and retaining them was a must. I'm proud to say that my customers have become 'family'. They are called Gems.
HOW DO YOU MANAGE TO CARVE A NICHE FOR YOURSELF, DESPITE THE COMPETION OUT THERE?
By providing good quality product and service. I ensure that I provide my customers with a good product at a very good price. I have built 4 customer list of 256 names each on whatsapp and they hear from me every week if not almost every day. It doesn't stop at that first sale, I build a relationship with them. I even have a list of my UK friends. Lately it is a common joke from my them when they receive my weekly offer, most say 'Abike, where are we wearing jewellery to in lock down?' and I reply, "just buy and keep o, Life will be back to normal soon, by his grace".
DO YOU EXPORT SOME OF YOUR GOODS ABROAD, OR DO YOU HOPE TO?
I sell a lot abroad as I do in Lagos. I have a lot of friends and family in the UK and USA. My face book is not spared, so they are always seeing my products on my personal facebook story as well as most follow me on my business social media. I export goods via dhl as I am an agent and so it gets delivered directly to their door or I could use a forwarder and once it gets to either the UK or US, My children picks and post to customers on my behalf. I'm lucky that my daughter lives in the UK and my 2nd Son lives in US.
WHAT ARE SOME OF THE CHALLENGES YOU HAVE FACED SO FAR AND HOW DO YOU MANAGE TO OVERCOME THEM?
Challenges in business are staffing and logistics amongst others. No man is an island; we all need that lifesaver you can delegate to. The problem is finding that person who has so much passion in their job and not just getting paid at the end of the month. Logistics in Lagos as far as im concerned is on the high side and it becomes difficult when you eventually make a sale and then have to add delivery charge. Customers tend to get put off. Another major challenge is running cost, rent of a shop tends to be so high, there is never light and you end up running very high fuel cost and maintenance. I sell mostly online and use my shop as a pick up point so as to make it easier for customers to save on delivery charges.
HOW CAN THE GOVERNMENT CREATE AN ENABLING ENVIROMENT FOR BUSINESSES LIKE YOURS TO THRIVE?
Government can help businesses in a number of ways, for example by giving low interest loans and grants, basic amenities like power and there should be friendlier trade policies in place; businesses pay a lot towards say for example sign post, logistic companies have complained bitterly about what they need to pay as duty. All these cost come round to affect businesses and in turn the cost of goods sold.
TELL US ABOUT A HIGHLY DIFFICULT PERIOD WHERE YOU PROBABLY THOUGHT OF GIVING UP AND HOW YOU OVERCAME IT?
A difficult period I can think of was at the start of the lockdown in March 2020; although I never thought of giving up, it never crossed my mind; my fear was how I turn this around for good. Look, I'm not one to sit idle, I just couldn't imagine sitting at home doing nothing. I had my monthly commitments, what do I do? That's how I started the Emporium Hub, I invited a few friends and formed a whatsapp group and we started offering our goods for sale with promises to deliver after lockdown and business continued as usual. Then friends started introducing other business owners and the rest is history. Members are only admitted by referral and vetted. We had to make sure there was no room for scammers. Im happy to say none of my staff salaries were cut due to the pandemic.
A YOUNG FEMALE ENTREPRENEUR OUT THERE IS THINKING OF FOLLOWING YOUR FOOT STEPS, WHAT WOULD YOU TELL HER?
Be ready to work hard. You have to be able to persevere and never forget the customer is always right. If possible take a customer service course online, you'll get an affordable one on udemy. I tell everyone I work with that virtual is the new norm. So I say to my young one, make use of your social media to sell. Every platform is another location to sell; Tiktok is not only for challenges use it to show your products. I call my phones my 'shop', it's never off and I am never out of credit or data. Do your market research; there are a lot of jewellery retailers. Follow them and watch what they do and learn. Make shopping at your store (physical or online) a seamless enjoyable process. For example, make your prices visible. Lastly start building your customer database from day 1.
Follow on Instagram @womenconnectng
Follow on twitter @WomenconnectNig
Follow and like Facebook Page womenconnectwithoyinlolasale
Don't Forget to Subscribe to our YouTube Page, Women Connect Nigeria