Ifyugo Mgbemene is the Chief Executive Officer, Leo Ela International Limited, a company which specialises in manufacturing beauty touch products that are known globally. Ifyugo, in her emancipating spirit right from her growing up believed in working for herself to become a big entrepreneur that would provide jobs for many.
Lady Ifyugo studied Pharmacology at the University of Nigeria, Nsukka in 1995.
This great Amazon went further to Lagos State University to bag her master's degree in business administration in the years 2002/2003.
She also get another master's degree in environmental resources. As a brilliant scholar, she earned a Ph.D in health insurance from Common Wealth University through an online distance learning which spanned from 2008 till 2012.
Leo-Ela International Ltd has three products lines. Firstly, the beauty touch cosmetics factory which produces shampoo, conditioner, hair cream, perfume, and skin care. Secondly, the clean all products which includes; dish water, hand wash, toilet wash etc. Lastly, the hair attachment line produces the Whitney collection, icon braids wigs and weavons.
In this interview with Oyinlola Sale, Ifyugo Mgbemene, Chief Executive Officer, Leo Ela International Limited tells us how she has managed to build her beauty brand despite the challenges she has faced.
How do you source for the materials you use to produce your skin products?
We have so many importers that brings in chemicals.They import to Nigeria and we now buy from them,the materials that we use in productions.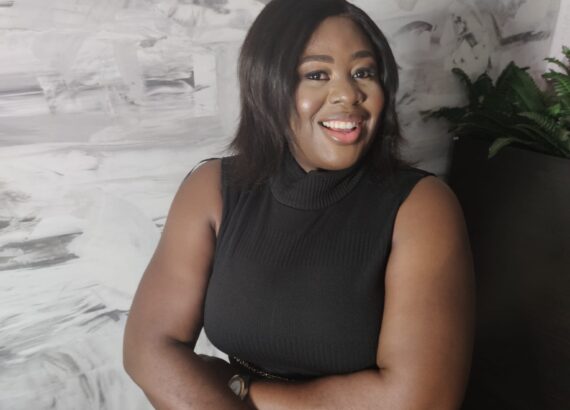 What are the challenges you have faced so far in running this business?
l will say that challenges is what everybody must face in doing anything,not only in business,because everything is risk.
Challenges will make you to think,to create, to move and manover things.The most important thing that we face in productions is lack of sufficient money to maximize profits and minimize costs.Then lack of high exchange rates.No good roads,increase in fuel,electricity,high cost of plastics as well.
How can government create an enabling environment for businesses like this to survive in Nigeria?
Government can create and encourage small and medium enterprise,since they are the bedrock of the nation.Even in abroad it is SME and medium enterprise that grows.
So if government can support and assist,it will be very marvelous and interesting.
Nigeria we are blessed, skills and we have intelligent people.
How have you been able to crave a niche for yourself, despite the competition out there?
It's tough one.l have to reflect on my passion and interest. My customers identify them, my products and needs as well. A lot of planning and thinking goes in to it as well
I do a lot of research and development.
And I always try to be the best and produce good products.
Since its a competitive market and l do promo and give discounts.